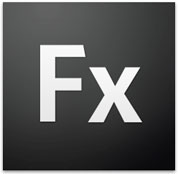 The ColdFusion Developers at Adobe have contributed an invaluable asset to the world of computer programming with this very widely distributed software program. Developing the perfect ColdFusion web application requires a certain level of depth and execution that only a ColdFusion Development Company can provide consumers with on a consistent basis. In recent years, the developers of ColdFusion have been at the receiving end of an incredible surge of support and recognition in the web development community, and rightly so.
ColdFusion offers many advantages to its users, and these are emphasized even more when programmers integrate its use adjacently with the Adobe Flex program. One of the key benefits to consider is the sped up development time. ColdFusion Developers have found ways to make the creation and deployment of dynamic ColdFusion web applications both easy and fast. Not only does this make using Adobe ColdFusion and Flex more convenient than any other available platforms, but in the long run, this also brings down the costs of production and maintenance for users.
Another significant advantage to be found in the utilization of these two programs is the enhanced layout capability. With ColdFusion's built-in Javascript and HTML, the program's GUI is optimally executed. Direct communication with the server and bold data display have both been made possible through the successful marriage of ColdFusion and Flex. This Flex shopping cart is an example of the kind of technology using Flex developers can bring to your website.
There is also a considerably broader range of communicability to be experienced through ColdFusion due to its compatibility with most operating systems and servers. Some of these systems include AIX, Linux, Mac OS X, Windows, FreeBSD and more. Investing in a Coldfusion Development project with Flex Components is undoubtedly a smart move. The ColdFusion development and Flex development Company, Ecom Solutions, has made it possible for programmers to undoubtedly get the most from their time and money, Which in the end is a savings passed on to their clients.